How to Get to Facility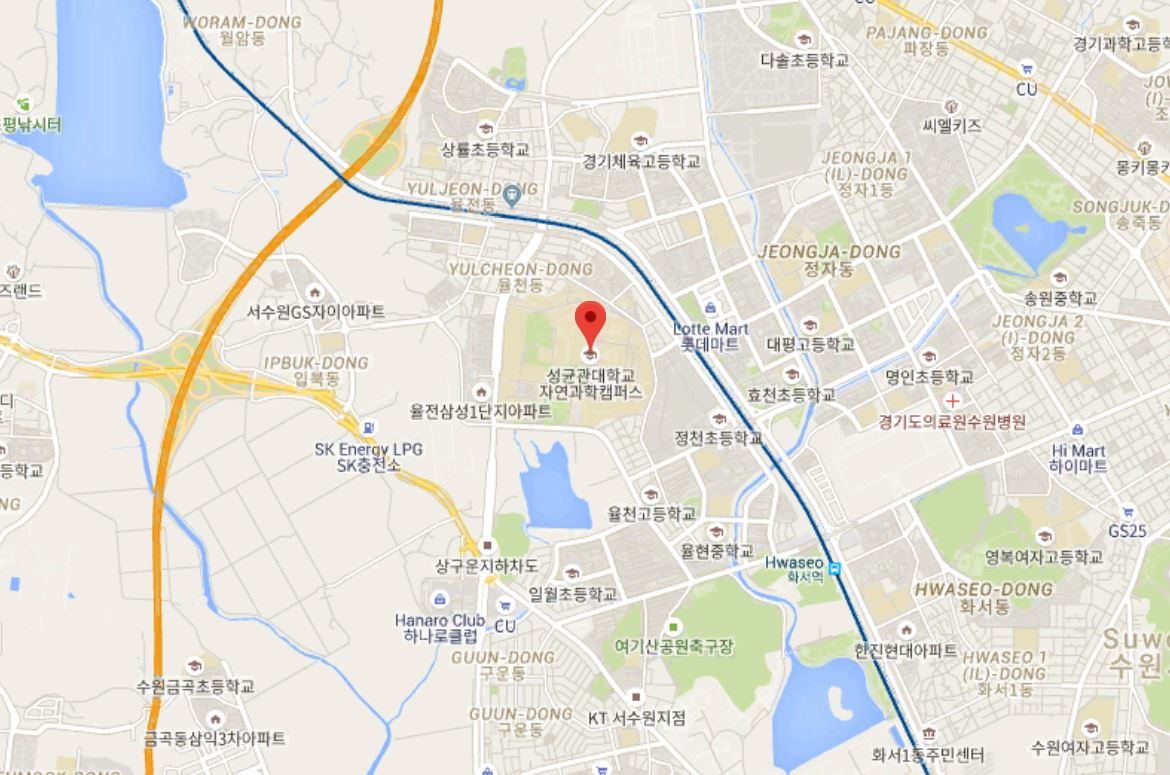 View Detail Map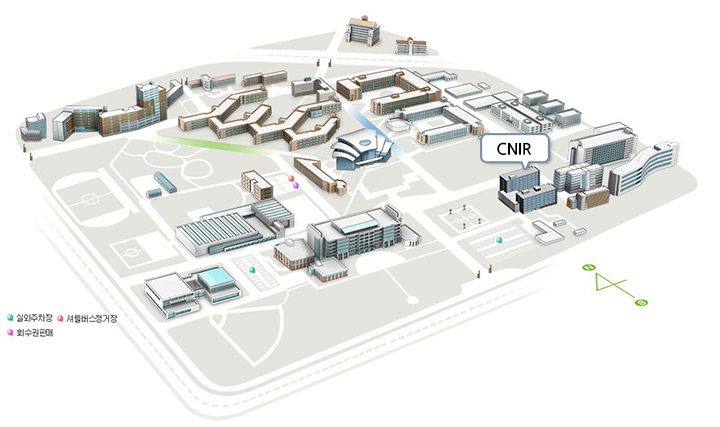 By Airport Limousine
Find Gate 7 where you can find airport bus stop 7B
Take Airport Limousine Bus heading "Yeongtong" at the bus stop.
After getting off at "Seosuwon Terminal", then take a taxi going SKKU campus.
By Subway
Take subway #1 and get off at "Sungkyunkwan University" station
Take exit #2
SKKU Suwon Campus is approximately 10~15 minutes' walk from the subway station
By Bus
There is a SKKU shuttle bus service between Sadang subway station(Lines 2 and 4) and the Natural Sciences Campus(Suwon).
Shuttle bus fare: Cash 1,200Won (Duration 30 minutes)
Shuttle bus leaves from Sadang in front of SC-first bank at Sadang station Exit 9 (lines 2+4)
Shuttle bus leaves from the University in front of the Students'Hall
By Car
Route_1
Walam Interchange (left turn) → Sungkyunkwan University station (turn right, don't take underground passage) → Sungkyunkwan University
Route_2
Highway between Gwacheon and Bongdam(312)
Seosuwon Interchange (left turn) → Sungdae Crossroads (left turn) → Crossroads (right turn) → Sungkyunkwan University
National road 1 (KyungSu Industrial road)


Uiwang Interchange → Gigidae Pass → Balan, bound for Sungdae(right turn) → Sungkyunkwan University Station → Sungkyunkwan University

Shingal-Ansan Expressway(50)


Buksuwon Interchange → Gigidae Pass → Balan, bound for Sungdae(right turn) → Sungkyunkwan University Station → Sungkyunkwan University Station

Gyeongbu Expressway(1)


Shingal Fork (left turn) → Shingal-Ansan Expressway (drive in the direction of Ansan)